Timeless. Dynamic. Sharp.

Bold Pittsburgh wedding
& portrait photography
Having photographed hundreds of weddings, engagements and seniors in our unique cinematic style, we have dedicated our craft to producing stunning portraits that will stand the test of time.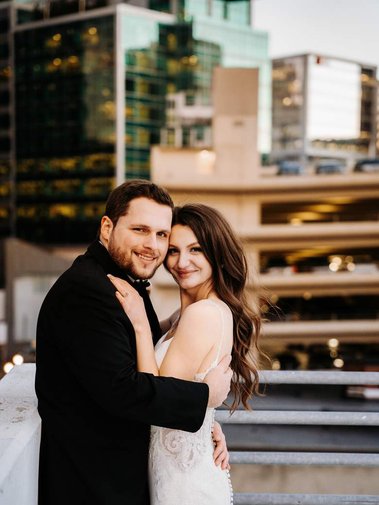 Husband & Wife. Cat fanatics. Foodies.
Hey there! We're Erica & Jake!
We have been Pittsburgh wedding and portrait photographers since 2012 and we couldn't imagine doing anything else!
We first met because of photography and started E&J Photographers after only TWO months of dating! Since then, we have devoted our lives to capturing the most precious moments for you and your family. We believe photographs are THE most important things in life! Aside from the actual moment itself, of course!
We love creating moments that are bold and 'bigger than life' so when you look back, it feels like you are there all over again! From the time you put on your dress to the last dance, we are here to ensure every moment and milestone is captured timelessly!
Our wedding photo credit : CTG Photography
Let's connect!
Looking for a photography duo to capture your engagement, wedding, senior or business portraits? Send us a message below and let's talk!